The customer is king. The expectations of your customers have also increased for companies due to digitalization in everyday life. For example, customers no longer want to receive their bills in the mail, but want to be able to access them digitally. And they want to download important documents or report their contract and customer data online. All digitally, in one central location.

SITEFORUM helps you do just that with a customized customer portal, so you can provide your customers with a convenient way to do everything else in addition to your products and services - for higher customer satisfaction and better service.
The benefits of a customer portal
Key Features
These features are included by default in our
customer portal
software. However, we can always integrate additional features and modules to make your solution even more suitable for your use case.
supervisor_account
User management
Create new users or edit existing ones.
lock
Permissions
User roles let you control access to content and functionality.
description
Documents
Make documents available for viewing or downloading.
forum
Forms
Automate processes with the SITEFORUM Form Builder - it's easy.
translate
Multilingual
SITEFORUM is inherently multilingual for international customers.
line_style
CMS
Easily provide content via our content management system.
important_devices
Responsive Design
Our portals are optimized for smartphones and tablets.
Why a customer portal powered by SITEFORUM?
---
Showcases
Convince yourself! Our showcases give you an insight into our projects and solutions.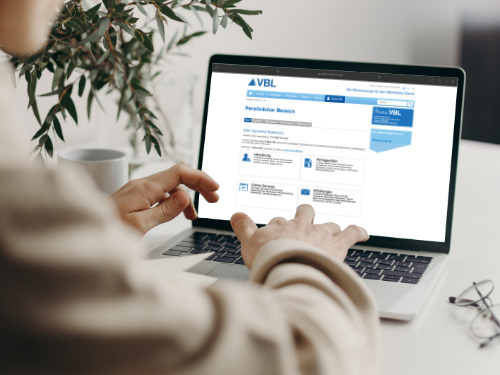 Self-Service Customer Portal for the Federal and State Government Employees' Retirement Fund (VBL)
The VBL insures more than 4.4 million employees in the public sector and 1.3 million pensioners nationwide. It commissioned SITEFORUM to set up a self-service customer portal in which its customers could apply for all benefits, report changes and receive information - completely digitally.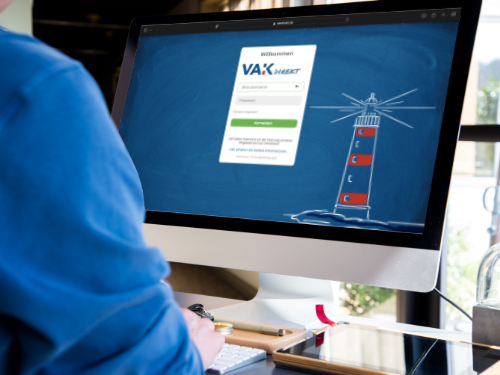 Digital application system for customers of the pension equalization fund in Schleswig-Holstein
For years, the "Payroll" area at VAK was characterized by extensive and primarily paper-based processes. More than 30 types of reports were submitted by mail, fax or e-mail. SITEFORUM developed the customer portal "VAKdirekt", which is now used for almost 100% of the reports submitted to VAK digitally.