The transfer of information and data in day-to-day business, as well as communication with employees, is a major challenge in any company and also requires a significant amount of time. Employee Portals help you to reduce hurdles for your employees and to make processes in your company more efficient.

For example, make your employees payroll available digitally, let them apply for vacation online, or use the employee portal for your central corporate communications. Even complex cross-departmental processes can be fully digitized via forms and modern applications. SITEFORUM helps you to automate your processes in order to save money, time and valuable resources and also to improve internal communication.
The benefits of an employee portal
Key-Features
These features are included as standard in our software for
employee portals
. However, building on this, we can integrate additional features and modules at any time to make your solution even more suitable for your use case.
face
Employee login
Each employee gets access to the portal depending on their requirements.
lock
Permissions
User roles let you control access to content and functionality.
forum
Communication
Send important messages or provide content effortlessly via the CMS.
description
Documents
Make documents available for viewing or downloading.
forum
Forms
Automate processes with the SITEFORUM Form Builder - it's easy.
translate
Multilingual
SITEFORUM is inherently multilingual for international customers.
line_style
CMS
Easily provide content via our content management system.
important_devices
Responsive Design
Our portals are optimized for smartphones and tablets.
Why an employee portal powered by SITEFORUM?
---
Showcases
Convince yourself! Our showcases give you an insight into our projects and solutions.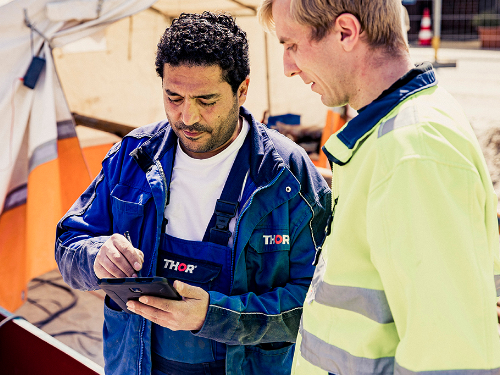 Digital time recording in the skilled trades
Week after week, 1,000 employees sent in their working hours by mail for payroll purposes. Based on the SITEFORUM digitization platform, the timesheet was converted into a user-friendly digital form in the THOR employee portal. For more efficiency, less paper and lower costs.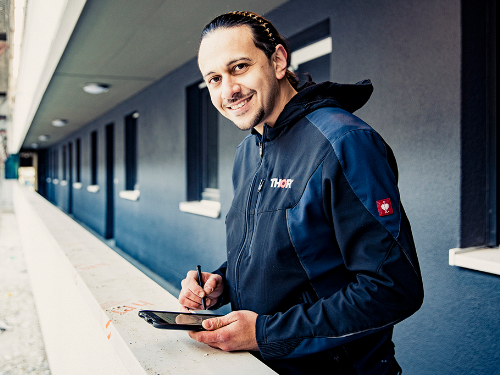 Recording of qualifications for 1,000 craftsmen
The daily challenge of finding the right fitters for a customer order from among 1,000 employees was previously very complex for THOR. SITEFORUM therefore developed a qualification recording and a complex employee search. This saves time and ensures greater customer satisfaction.